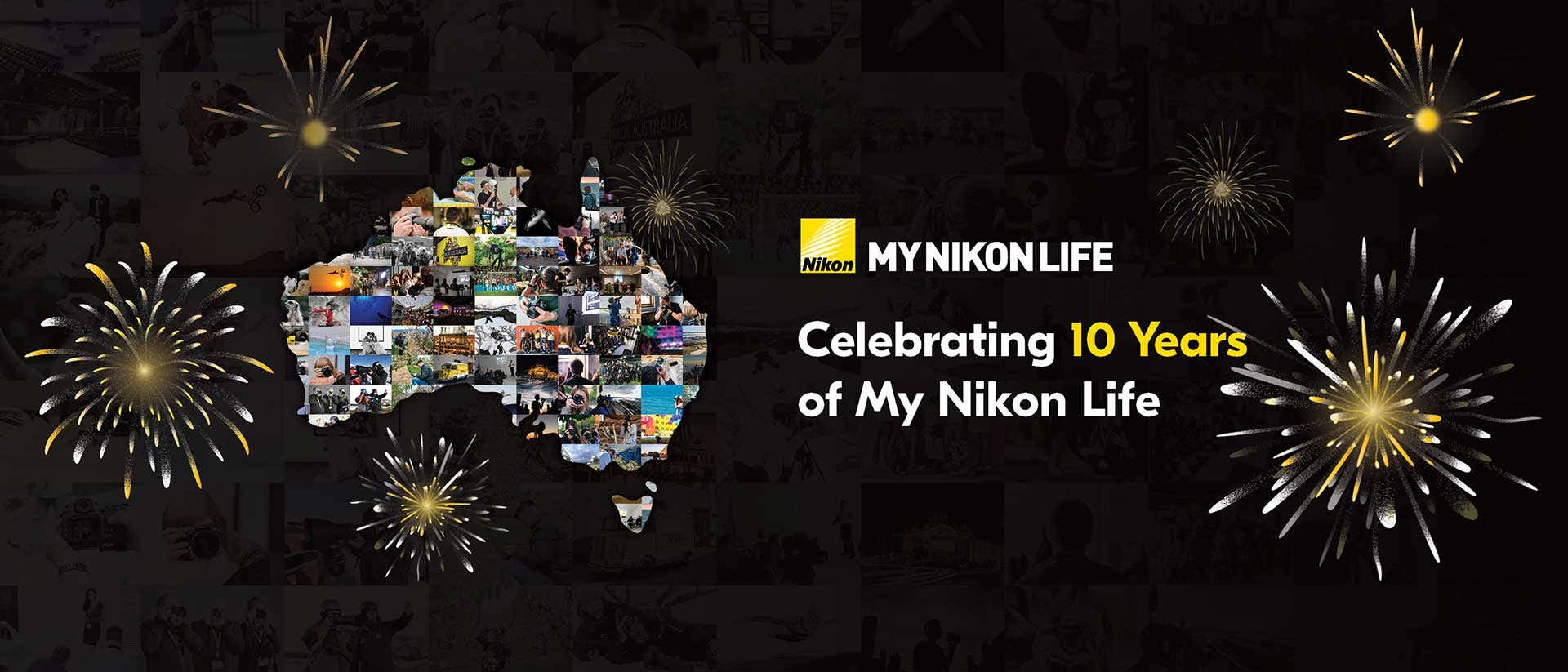 The My Nikon Life community has turned 10!
We couldn't have done it without you. We've held thousands of workshops, met tens of thousands of you and have been inspired by the nearly one million images you've shared on #mynikonlife.
Introducing, 10 Years. 10 Genres. As captured by you.
Introducing the Ten Years Together Competition.
You've told us what you love shooting, now it's time we reward you for it.
To celebrate ten years of My Nikon Life, we're running a competition - 10 years, 10 genres, as captured by you.
Exclusive to our My Nikon Life community, our Ten Years Together Competition is encouraging members to share their favourite shots captured on Nikon equipment over the last decade.
Entries open from the 28th of September and close on the 31st of October.
Finalists will be announced in mid-November, with the 10 category winners announced Friday the 26th of November.
Astro
Out of this world where wonder and the unknown collide.
Landscape
A nod to mother nature's greatest creation.
Portrait
Subject you; a portrait with a focus on you.
Action
Capturing excitement in the heat of the moment.
Short Video
Director's choice of a director's cut.
Surf
Swish and swirl, from dusk to dawn.
Wildlife
Where the wild things are, living and breathing.
Live Music
Where the heart beats to the rhythm of the music.
Fashion
Trends ignite with hints of flare.
Macro
Taking close and personal to a whole new level.
Judging Panel
A panel of judges are ready to see your best photography and videography work over the last decade. Some of their overall criteria will be originality, artistic merit, technical skill, creativity and sensory impact.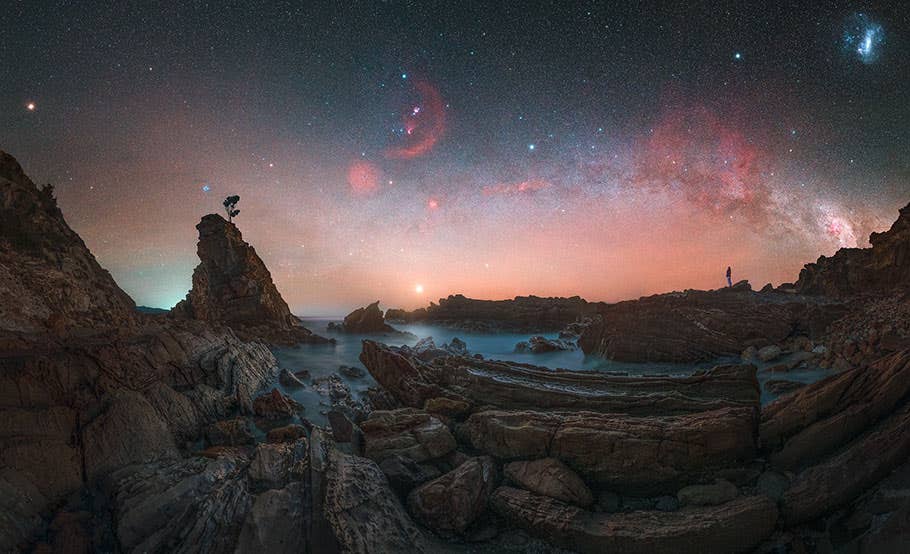 Together Alone
Category: Astro | Judge: Heeso Chung
by Casey Flynn
Judge's Testimonial
This epic panorama of the far south coast of NSW has it all. Technical execution, visual impact, solid composition, strong colour management and separation and a commitment to getting the shot. The added human element serves nicely as framing to balance out the composition and keeps the eye in the centre of the image where the bright star/planet is. The night sky is full of detail yet clean, the colour management of the sky and presumably the use of an astro modded sensor creates awesome colour separation to really draw out elements such as stars, nebula and air glow. The foreground is crisp and sharp with minimal noise, has excellent shadow detail but is also kept just subdued enough to keep it interesting but not distracting. Amazing work, I would be proud to have a piece of work like this in my portfolio!
Reinefjord
Category: Landscape | Judge: Elle Chen-Hooley
by Joanna Borgiel
Judge's Testimonial
I chose this image because of the intricate layers of textures and light captured, with the focus on the people at the end of the mountain roads as they enjoy the vista before them. This image not only showcases the photographer's technical skills in colour, texture, composition and light, but also their ability to tell a visual story - an excellent representation of celebrating the 10 year journey of My Nikon Life. Congratulations Nikon, and congratulations to the photographer!
Day Dreamer
Category: Portrait | Judge: Bobbi Lockyer
by Stuart Peterson
Judge's Testimonial
I am drawn to this image because of the story it tells. I particularly like how the contrasted lighting in this photograph highlights the striking details in his face and eyes which is visually powerful. The subject in this portrait looks like he has a lot of stories to tell and has a certain mystery to him.
Inferno
Category: Action | Judge: Jasin Boland
by Tony Graziani
Judge's Testimonial
It has always been in my top 3 but each time I took another pass I wanted to look deeper into the frame. It's a great action shot but equally important great storytelling, like a scene from a James Bond movie. I think at times as photographers we don't think of how powerful our images are in invoking emotion and intrigue. I want to know the story of what the pilot is escaping from. The plane flying to the top right corner and the smoke barreling towards the bottom left corner as the pilot makes an intense getaway from the explosion, it's just beautiful framing setting up the story! Honestly if I delivered an image like this on one of the big action films I work on you would see it used in every marketing campaign across the world! This shot simply takes my breath away every time I look at it!
dear nan
Category: Short Video | Judge: Jason Lee
by Taylor Yates
Judge's Testimonial
Incredible sound design to open the clip with the lighter and the flickering effect - immediately grabbed my attention. Very emotive soundtrack which perfectly suits the theme of how much he misses his nan. Perfect warm white balance to suit the background and great earthy tones with the colour grading. The depth of the field on the closeups of the ferns and turning of the pages really grabs your attention with effective story-telling - also shows great shooting technique. The excellent sound design continues with the tearing of the pages, the coffee mug and the stickiness of the wax stamp. The composition of the overhead flat lay of the letter is very eye pleasing and well thought out. Overall, it had me glued for the entire duration and made me think of my own nan with a little lump in my throat. What a tear jerker!
Holding On
Category: Surf | Judge: Stephanie Gilmore
by Lynn Stephens-Tait
Judge's Testimonial
I love this image because I spent hours as a kid doing exactly this. If we weren't surfing at Snapper we were in this 'Barrel Machine' basically trying to re-create a tube ride by standing next to a rock and waiting for the waves to wash over the rocks. It's super dangerous but with a couple of friends it's so much fun! The wetsuit colours and the size of the wave makes this shot awesome!
Against All Odds
Category: Wildlife | Judge: Charles Davis
by Hannah Le Leu
Judge's Testimonial
I have seen many over-under photos of baby turtles but this one was so much more. The feeling of vulnerability created by the circling birds and the massive raindrops coming down is very powerful. These extra elements are hard to introduce into an image but the photographer has done just that and truly created a story with emotion and a longing to know if that little bitty turtle made it out of the shallows into the wider ocean to go live a long turtle life.
Vintage Trouble
Category: Live Music | Judge: Michelle Grace Hunder
by Rebecca Houlden
Judge's Testimonial
This image encapsulates the dynamic nature of the performance and the aim of Live Music Photography is to be able to capture this. I think this photographer does the perfect job of doing this and it's a very impressive capture.
Toni Maticevski - The Elegant Rebel
Category: Fashion | Judge: Stef King
by Mauro Palmieri
Judge's Testimonial
A brilliantly composed, thought out photograph. This image is technically spot on with straight clean lines in the studio set, lovely lighting and exceptional exposure on the model's skin and muscles. The image sings to a fashion category as even though the garments look like Grecian gowns you can tell in the fabrics that it's modern-day fashion design. The use of movement and interesting positioning of the models creates energy and movement reminiscent of Grecian gods, with a modern twist.
Hairy Craylette
Category: Macro | Judge: Aaron Molenkamp
by Neil Vincent
Judge's Testimonial
The small world of macro photography is amazing. This particular image that I've chosen has all my macro rules in place, first of all it's so striking, a real head turner. The detail is amazing, colour and the composition is top notch. I really love the depth-of-field shown here, from the front to the back it has outstanding sharpness, a wonderful capture and deserves my highest praise. Congratulations!
1x Winner from each category
Winners will receive an exclusive My Nikon Life prize package including:
Nikon Z 6

NIKKOR Z 24 - 70mm f/4 S

FTZ Adaptor
1x Runner up from each category
10 years. 10 genres.
Captured by you.
Enter our
Ten Years Together

Competition.
Exclusive to My Nikon Life members.
Ten Years Together Competition: Runners-Up
We are delighted to announce the runners-up for each category - congratulations to all!
A Look Back
1,000+ Nikon School Workshops around Australia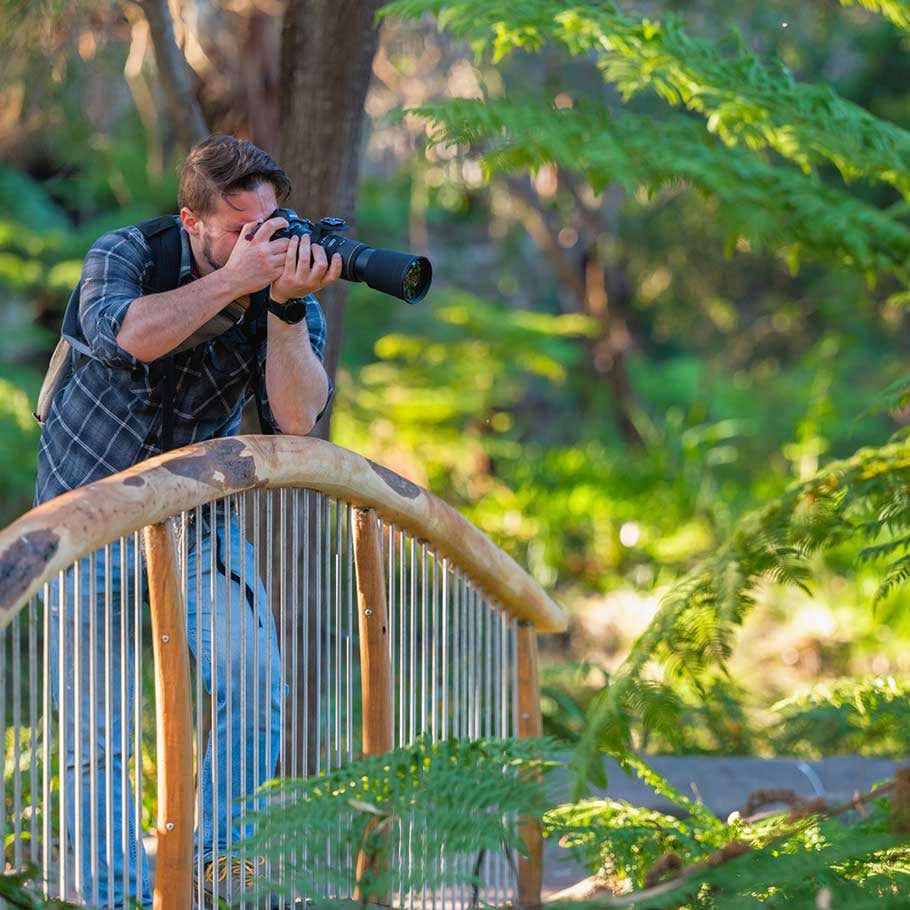 2,500+ shared posts on Instagram
67 new cameras launched and 110 million Nikon lenses produced
Thank you for the past decade.
Enter our Ten Years Together Competition and receive a
$110 Nikon.com.au gift voucher*
Redeemable on Nikon Z Series bodies and NIKKOR Z lenses.
*One gift voucher will be provided to each My Nikon Life member who submits their entry to the Ten Years Together Competition. Gift voucher is limited to one per entrant and can only be redeemed once. Gift voucher can be redeemed on Nikon Z Series camera bodies and NIKKOR Z lenses. Gift voucher will be emailed to the entrant's email address associated with their My Nikon Life account and expires 21 days after receipt.
Not a My Nikon Life member?
Join the community today to enter the Ten Years Together Competition and receive a $110 Nikon.com.au gift voucher*, extended product warranty, and more!
*Terms & conditions apply.