Nikon calls on Australian content creators to submit their best surf and ocean-themed images and videos.
Sydney, Australia – 1 February 2021 – The annual Nikon Surf Photo and Video of the Year Awards are open for entries. Attracting all levels of Australian surf photographers and videographers, the Nikon Surf Photo and Video of the Year Awards is an opportunity for creatives to have their work recognised and celebrated on a national platform.
In partnership with Surfing Australia, the awards are open to Australian residents who can submit their best images and videos taken in 2020. There is a maximum of three photo entries per photographer and two video entries per videographer.
A panel of thirteen high-profile individuals within the surfing industry will be tasked with judging the entries to determine the best single surfing-themed photo and video. Among the judging panel is seven-time World Surfing Champion and Nikon Brand Ambassador, Stephanie Gilmore.
The other judges include:
1. LAYNE BEACHLEY
Seven-time world surfing champion, Chair of Surfing Australia
2. SEAN DOHERTY
Publisher Surfing World magazine, Chair of Surfrider Foundation
3. LUKE KENNEDY
Editor Tracks magazine
4. KEITH CURTAIN
Publisher Australian Surf Business
5. NEIL RIDGWAY
Chief of Brand and Marketing, Rip Curl
6. JON JENKINS
Media and PR director at Premium Media
7. ROB BAIN
World Masters surfing champion, co-founder Aqualuna Media and Creative
8. SALLY MACINTOSH
Owner/publisher of The Mermaid Society
9. VAUGHAN BLAKEY
TV and podcast host, surf film-maker and author
10. RAY BISSCHOP
Publisher Surfing Life magazine
11. PHIL JARRATT
Journalist, author, former editor of Tracks and Australian Surfer's Journal magazines
12. NICK CARROLL
Two-time Australian champion, journalist, author, Australian Surfing Awards curator
The judges will be marking entries based on the following criteria:
· Innovation and creativity
· Dramatic affect and sensory impact
· Uniqueness
· Composition
John Young, General Manager, Marketing for Nikon Australia said, "The Australian surfing community delivers awe-inspiring shots for the Nikon Surf Photo and Video of the Year Awards year after year. We are particularly excited to see what they have been able to capture from last year, as they explored inspiration closer to home, capturing Australia's beautiful waves."
Stephanie Gilmore, professional surfer, seven-time champion of the Women's World Surf League Tour and Nikon Brand Ambassador added, "The ocean is such a special location to shoot, and the surf always creates unique opportunities to not only capture a great wave but to capture a great photo. The Nikon Surf Photo and Video of the Year Awards have always inspired Australians to bring the beauty of the surf to life in their own way."
The winner of both categories will take home a new Nikon Z 6II and NIKKOR Z 24 – 70 f/4 S lens.
Creators can submit their entries via My Nikon Life, with submissions closing on Friday, 15th March 2021.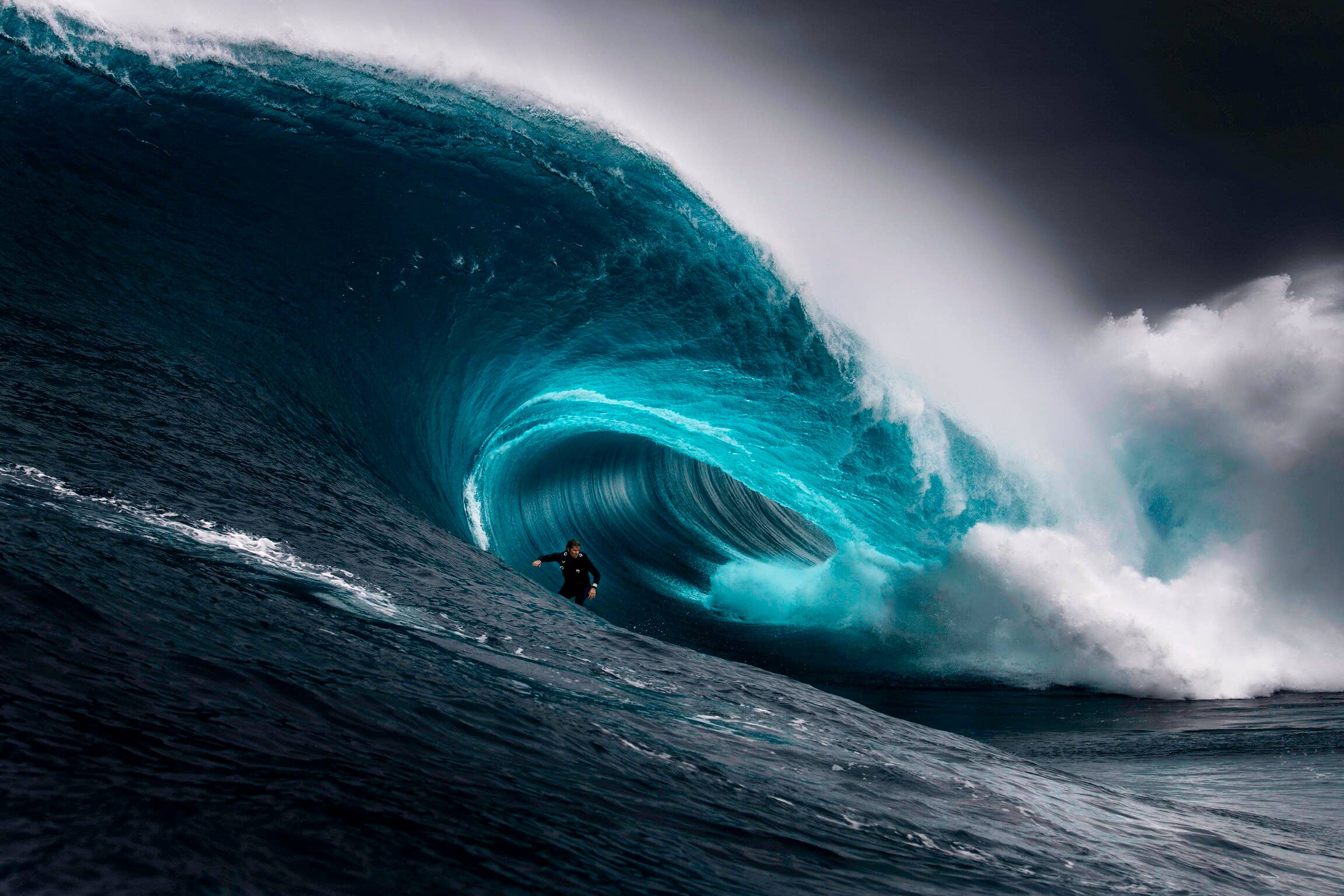 Last year's winning image, 'The Right', captured by Ren McGann.
Last year's winning video, 'Flow State', by Andrew Kaineder.