This is the New Nikon Flagship.
Equipped with a Nikon-developed stacked CMOS sensor, get ready to unleash new levels of performance.
Discover the unstoppable power and precision of the Z 9.
…we don't say 'wow' much at DPReview, but the Z 9 is a camera that has impressed all of us. Even before we'd had one in our hands, the Z 9's specs seemed like a wish list, comprised of all the features that a professional photographer might want.
See the unseen.
Never miss a moment with a smooth real-live viewfinder with no blackout.
Dynamic area AF.
Powerful AF that can detect up to 9 different subject types at the same time when shooting stills and videos.
Capture every angle.
Dependable, ergonomic 4-axis vertical/horizontal tilting touchscreen monitor.
Go From Zero to 120 fps in the Press of a Shutter.
To capture moments you may never have seen before, the Z 9 captures 45.7-megapixel stills at an action-freezing 30 fps1, 19-megapixels stills at 60 fps2 to satisfy the diverse needs of professionals, and press-ready 11-megapixel stills at an insanely fast 120 fps3 — all with full AF and AE performance and no blackout.
"The Z 9 is completely next level.
Shooting action, the eye detection stuck like glue and was picking up the target from over 50 metres away and tracking a face and then the eyes through a helmet visor!
I was speechless! Is the Z 9 my Holy Grail? You bet it is!"
- Nikon Ambassador Jasin Boland | @jasinboland
Images captured on pre-production Nikon Z 9.
Black-out Free Real-Live Viewfinder.
See more, capture more with the reliable and world's4 brightest viewfinder. The Z 9 features a viewfinder that reveals every single moment — including those previously blocked by conventional EVF or DSLR systems.
G
Groundbreaking 8K Video.
With an innovative body design that efficiently dissipates heat, the Z 9 records lush 10-bit 8K UHD video at 24, 25 or 30 fps internally for over 2 hours straight* — with no risk of overheating. Need stills from your shoot? Save 33-megapixel frame grabs right from your footage.
*At a temperature of 23°C
Advanced auto-area AF.
Advanced auto-area AF with 405 focus points and 3D-tracking in stills delivers a new level of focusing precision.
Enhanced electronic viewfinder.
The new EXPEED 7 image-processing engine is Nikon's most powerful yet — 10x faster precision speed compared to the Z 7II that features dual stream technology.
Dual stream technology.
The Z 9 outputs two data streams from the stacked CMOS sensor: one for writing to the memory card and one for viewing. The viewing stream is unaffected by any capture processing, leaving a pristine, lag-free uninterrupted view with absolutely no blackout.
Auto-Capture is now available.
The Nikon Z 9 can now automatically capture stills and video when predetermined criteria are met when you install Firmware Version 4.00 .
Auto-Capture
with Motion.
The Z 9 will start shooting as soon as motion is detected within the frame, perfect for dangerous or difficult to reach locations.
Auto-Capture
with Distance.
The Z 9 will automatically capture once the subject reaches a specific distance from the sensor, ideal for finish lines or pre-planned moments.
Auto-Capture
with Subject Detection.
The Z 9 will automatically capture either people, animals or vehicles depending on your preference.
"The autofocus modes blew me away! The speed, accuracy of the Auto Focus and 20 frames a second burst worked flawlessly even with dirt flicking at the camera. It didn't miss a beat. The AF is a game-changer for me; from shooting athletes to dancers and movement in fashion, it's going to allow me to capture so much more of the action happening around me. And the EVF (Electronic Viewfinder) is so bright with no black out whatsoever even on highest frame rate."
- Stef King | @stefkingphoto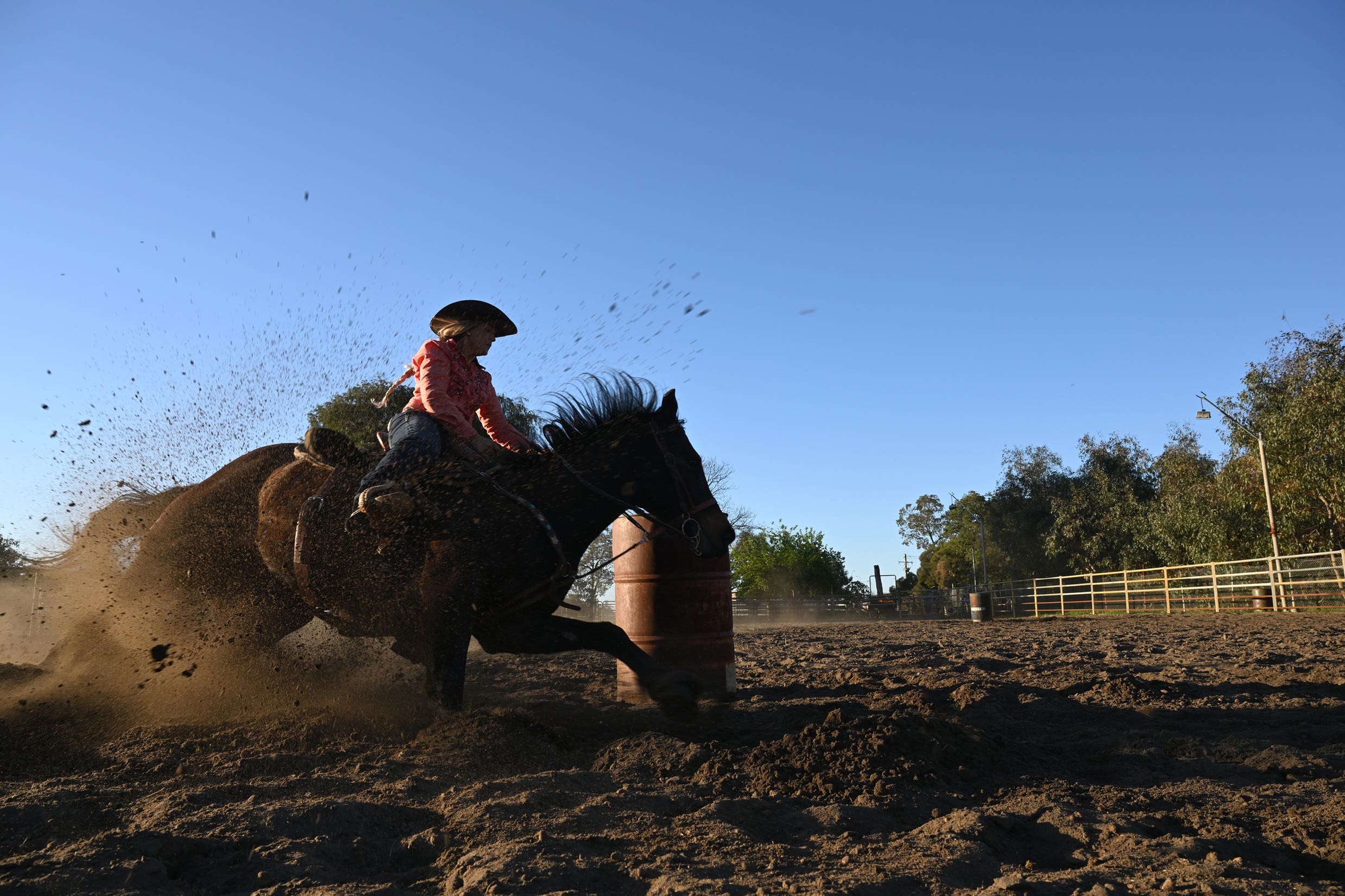 Images captured on pre-production Nikon Z 9.
Achieve more with Nikon's first 4-axis vertical and horizontal 8cm touch-sensitive tilting monitor that provides a comfortable and easy shooting experience. Enjoy the ergonomic integrated vertical grip that facilitates easier and more comfortable handling when shooting in portrait or landscape.
"The Z 9's unparalleled autofocus and ISO performance deliver incredible image quality. The build quality is solid and the camera feels ergonomically Nikon. A high level of customisation and ergonomic position of controls allows for a far more responsive shooting experience. The ability to quickly adapt to changing shooting conditions means you never miss a shot."
- Nikon Ambassador Rocco Ancora | @roccoancoraphoto
Images captured on pre-production Nikon Z 9.
An Electronic Shutter You Can Trust.
The electronic shutter in the Z 9 achieves minimal rolling-shutter distortion, eliminating the need for a mechanical shutter. Shoot at shutter speeds up to 1/32,000 second in complete silence, with no shutter vibration and no concerns about shutter wear.
When you need to be invisible, Silent Mode turns off menu sounds and VR Lock minimises lens drive noises. And since the Z 9 does not have a mechanical shutter, you can shoot without a shutter click — or plug in headphones so only you can hear the simulated shutter sound.*
*A simulated shutter sound and release timing indicator can be set as desired.
Dual card slots.
High-speed CFexpress Type B for maximum capacity and write speed.
Kensington security slot.
Theft prevention when you need to leave your camera unattended.
Extended battery life.
Works with EN-EL18 batteries and a new EN-EL18d battery that can handle up to 170 minutes of video recording.*
*Based on CIPA Standards. In "monitor only" mode.
When shooting in dark environments, quickly and easily locate essential buttons with illuminated icons. Capture as much and as fast as you can with dual card slots that are compatible with CFexpress Type B – which support the fastest writing speed available in memory cards preventing lag-time in critical moments, especially shooting 8K videos or 45MP stills.
For those seeking adventure, or for those who work in the field, the camera's highly robust body is more than capable to handle general wear and tear while withstanding extreme environment condition of up to -10°C. When the weather turns at a moment's notice, the effective exterior sealing prevents the elements from entering the camera with its dust and drip-resistant performance.
The Z 9 also comes equipped with a new sensor shield that further prevents dust or accidental fingerprints from getting onto the sensor when lenses are being changed.
Be more connected than ever. NX MobileAir offers reliable image transmission from the Z 9 to a smartphone (Android/iOS*) via a USB cable. Send images at high speed via 5G smartphone using FTP communication.
*A dedicated cable is required to connect with an iOS smartphone.
For studio and artistic shoots in a controlled setting, such as fashion or commercial photography, the NX Tether allows tethering direct from camera to a PC, so you can control, shoot and see your shots on a larger screen in all their glory.
1 JPEG resolution only.
2 With firmware version 3.00. Image area fixed at DX (24 ×16). If a DX lens is attached when C120 is selected, the high-speed frame capture setting will automatically change to C60 and image area will be fixed at DX (24 ×16).
3 At approx. 11MP image output with High-Speed Frame Capture+ (C120) mode.
4 Among full-frame mirrorless cameras, based on Nikon research, as of 28 October 2021.
5 Hi-Res Zoom is available only with video recording in the following codecs: at ProRes 422 HQ 10-bit (MOV), H.265 10-bit (MOV), H.265 8-bit (MOV), or H.264 8-bit (MP4) -with image area set to FX (36×24). Restrictions apply to some camera features.
LCD, Video and Photo Gallery images are for illustrative purposes only.