Timeless elegance.
Modern performance.
Iconic design. Incredibly advanced sensors. Stunning B&W with new dedicated monochrome selector. Crystal clear imagery with new Pixel-shift. Superior VR performance. Premium embossed leather exterior. 6 stunning colours. Capture life in unparalleled brilliance with the new Nikon Z f.
Legacy of the iconic design.
Continuing the FM2's legacy of transcending entry-level status,
this mirrorless camera boasts full-frame power and elegant design, fueling boundless creativity.
Timeless design.
The timeless FM2 design, reimagined in the Nikon Z f. Its sleek black finish and magnesium body exude sophistication while providing a comfortable grip. The manual controls, featuring brass dials, offer both quality and ease of use.
Indigo Blue, Sepia Brown, Bordeaux Red, Sunset Orange, Moss Green, Stone Grey.
Immerse in the world of monochrome.
Black and white at the flick of a switch. Quickly switch to the world of B&W with the new dedicated monochrome selector, exclusive to the Nikon Z f.
With the addition of Flat and Deep Tone monochromes, capture B&W photography like never before.
Creative Picture Control.
With Creative Picture Control, you can customise colours, tonality, and clarity to your exact vision, infusing every shot with your desired feelings and temperature.
Explore a wide array of presets like the stunning new Flat Monochrome and Deep Tone Monochrome and the captivating Rich Tone Portrait. Elevate your photos and videos with personalised styles that make every capture uniquely yours.

Take your videography to the next level.
Experience breath-taking video footage in any lighting condition with H.265 10-bit and N-Log/HLG recording.
Shoot cinematic 4K UHD/60p videos in DX image area.



Record up to 125 minutes1 of captivating 4K video.



Linear manual focus support.



Pre-release capture & high-speed shooting.


Experience extraordinary video performance, on par with the remarkable Nikon Z 9. Capture breath-taking footage with ease, thanks to the Nikon Z f's flexible shooting and editing features, including Shooting functions, Assist display function, and seamless operability in video mode. Explore more creative opportunities with our range of f/1.8 NIKKOR Z lenses.

For even greater agility in video recording, pair the Nikon Z f with the MC-N10 Remote Grip.

Sharper, clearer captures with Pixel-shift.
Capture static scenes with extraordinary detail with the all-new Pixel-shift shooting feature. By shooting multiple NEF (RAW) files and utilising in-camera VR while fixed on a tripod, you can achieve higher-resolution imagery comparable to the Nikon Z 9, even with the 24-megapixel sensor. Enjoy increased resolution, enhanced colour reproduction, and reduced moiré, false colour, and noise. With 16 and 32 shots, you can minutely reproduce the colour, textures, and structure of subjects like architecture, detailed decorations, art objects, insects, and minerals, without any false colour artifacts.
Workflow
How to use Pixel-Shift to reduce noise, increase resolution, and enhance colour reproduction.
RAW images captured with Pixel-Shift shooting.
Automatically merged into a single RAW file.
Mighty AF performance.
Experience superior AF performance inherited from full-frame/FX-format cameras with the Nikon Z f. The AF-area mode offers sharp capturing of moving subjects, including pets and vehicles. Enjoy 3D-tracking in photo mode and subject-tracking in video mode, similar to the Nikon Z 9. With improved tracking capabilities compared to the Nikon Z 6II, thanks to EXPEED 7, the Nikon Z f ensures precise focus when subjects are detected.
The AF detects various subjects in the frame, without the need to change settings, allowing you to focus on composition while the camera takes care of focusing. Additionally, it can detect human faces as small as approximately 3% of the frame size, making it convenient for portraits and filming subjects walking toward the camera from a distance, even in low-light situations down to -10 EV.
Subject detection with manual focusing.
Precise focus in any shooting situation. With advanced subject-detection capabilities in manual focus mode, the Nikon Z f's EXPEED 7 enables subject recognition, including Face-Detection, even without using autofocus.
Capture moments in low-light situations with EXPEED 7.
Achieve exceptional image quality, even in challenging lighting conditions. Powered by EXPEED 7, the Nikon Z f delivers improved photo image quality compared to the Nikon Z 6II, resulting in reduced noise. With high ISO sensitivity and the superiority of full-frame/FX-format sensors, the Nikon Z f excels in low-light situations.
Enhanced VR for upgraded imaging performance.
First time ever. The new Focus point VR suppresses blur near the focus point and delivering sharper images. With up to 8.0 stops of in-camera vibration reduction and improved electronic VR, the Nikon Z f provides the equivalent effect of a shutter speed 8.0 stops faster, exceeding the VR capabilities of the Nikon Z 9. Expand your range of handheld shooting, capturing clear and sharp images even in low-light indoor settings and during long exposure shots.
The first vari-angle monitor in the full-frame/FX-format series, offering flexible composition in stills or video.
The convenience of TouchFN function.
The first touchFN camera in the Z series, it lets you effortlessly adjust settings when using EVF, allowing focus check through zoom-in with MF and swift guideline display adjustments based on the subject.
Take full control with options like [Move focus point], [Switch eyes], [Framing grid], [Zoom on/off], and [Virtual horizon].
The perfect go-anywhere,
do-anything lens.
The perfect match for the Z f, the NIKKOR Z 40mm f/2 (SE) lens brings an iconic look to your photography experience. Redesigned with a sleek silhouette, this lightweight and compact lens, weighing approximately 170g, effortlessly captures diverse everyday snapshots. With its bright maximum aperture of f/2, unleash unique bokeh expressions and ensure your subjects stand out with exceptional clarity, consistency, and brightness.
A standard zoom that's anything but.
The NIKKOR Z 24-70mm f/4 lens is the ultimate photo and video powerhouse, perfectly complementing the Z f's capabilities. Covering the sweet spot of the focal length range, this standard zoom lens allows you to capture a wide range of scenes with ease. From sweeping wide-angle views to detailed close-ups, it effortlessly adapts to any situation, making it an essential tool for versatile storytelling. Reimagined and optimized for new Z cameras, it delivers breakthrough image quality and performance, ensuring stunning results in both stills and videos.
Expand your connectivity.
Easily wirelessly upload stills and video from your Nikon camera.
Set up a remote shoot with up to 10 synchronised cameras at a time.
Capture a shot and review it instantly from your computer screen.
Upload pictures to your computer efficiently and reliably.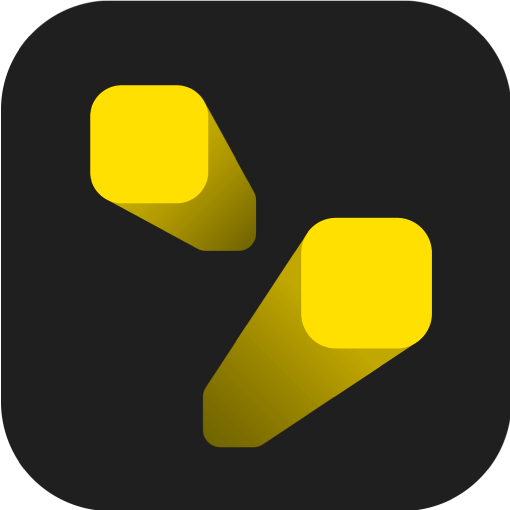 Hassle-free edit and process your images.
1 H.265 8-bit (MOV), [Auto temperature cutout]: [High], at 23°C/73°F, using EN-EL15c Rechargeable Li-ion Battery, and USB power supply. Use of the recommended memory card is advised.